Proudly Providing

 Warrenville, Il

with Deck Cleaning & Sealing
CALL

(630)796-9725

FOR YOUR FREE ON-SITE ESTIMATE
Please learn more about "The Process" and "Get A Quote"!
For a free, no-obligation quote, please fill out the form below and we'll be right with you!
Reviews 
from your neighbors in Warrenville, Il:
"Jason was very professional and knowledgeable and stood behind his work and product."
-Review by Joseph R. of Aurora, Il 04/18/2016
Photo's of projects in Warrenville, Il: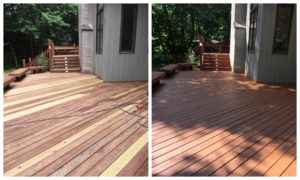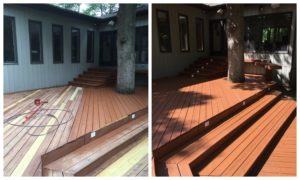 -Large Deck Repaired, Cleaned, Sanded, and Stained
All reviews are verified through HomeAdvisor.com or Google.