Proudly Providing

Wheaton, Il

with Deck Cleaning & Sealing
CALL

(630)796-9725

FOR YOUR FREE ON-SITE ESTIMATE
Please learn more about "The Process" and "Get A Quote"!

For a free, no-obligation quote, please fill out the form below and we'll be right with you!
Reviews from your neighbors in Wheaton:
"I feel very fortunate to have found Jason and his company to clean and stain/seal my back porch/deck. Jason explained in detail the process for performing this work, he arrive when he promised and did a beautiful job. The deck never looked better. I will certainly have Jason maintain my deck in the future."
-Review by Cheryl I. of Wheaton 09/26/2015
"Jason is a true professional. He explained every step in the process as he restored my deck. Excellent job, excellent company, excellent person!"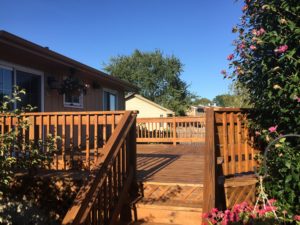 -Review by Jim N. of Wheaton 09/22/2015
"[J&S Company Deck Care] performed an excellent job on time and on budget. I would use them again. Deck looks like new!"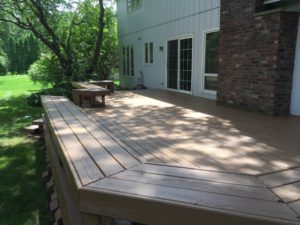 -Review by Gerry Z. of Wheaton 07/24/2015
"Jason came out the day I called for an estimate. He is very polite, knowledgeable, an through. Took his time explaining the process and product. I received an estimate within 24 hours. It was the only estimate (I had 4) that was itemized. They were amazing. Through, neat, hard working. I felt like they were working on their own deck. My deck looks amazing and I would highly recommend them. They also were very accommodating matching the color I wanted. All and all a very pleasant experience. Thank you…"
-Review by Kathleen K. of Wheaton 07/30/2013
All reviews are verified through HomeAdvisor.com or Google.