Proudly Providing

 Winfield, Il

with Deck Cleaning & Sealing
CALL

(630)796-9725

FOR YOUR FREE ON-SITE ESTIMATE
Please learn more about "The Process" and "Get A Quote"!
For a free, no-obligation quote, please fill out the form below and we'll be right with you!
Reviews from your neighbors in Winfield, Il:
"We had a party planned in a couple of weeks. They worked with us to finish before the party and the deck looks great."
-Review by Bradley K. of Winfield, Il 11/05/2016
"J&S Company did a wonderful job sanding, cleaning and staining my deck. The owner, Jason, came out and gave me a fair estimate and explanation of what to expect. The estimate was reasonable and I am so glad that I had decided to have my deck done by Jason. He took the time to make my deck look unbelievably good. His attention to detail was great. He is a person who takes great pride in his work that is evident in the finished product. I recommend him and his company highly!"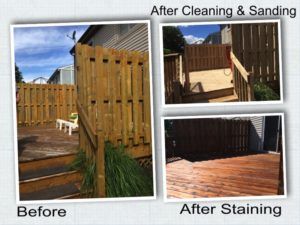 -Review by Kym K. of Winfield, Il 08/17/2016
"Jason is very professional and has a great personality. He was easy to contact either by phone or email whenever we had questions. He was punctual, courteous and did a great job! Thanks, Jason."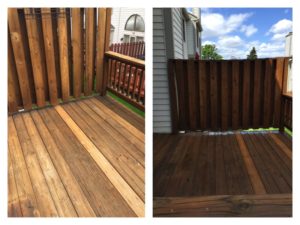 -Review by Al W. of Winfield, Il 5/16/2016
All reviews are verified through HomeAdvisor.com or Google.